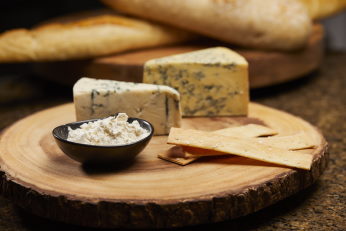 FCI only uses high quality dairy. Photo: First Choice Ingredients, Inc.
US-based First Choice Ingredients (FCI) enhances true dairy character.
Based in Germantown, Wisconsin, USA, First Choice Ingredients manufactures natural dairy concentrates through fermentation technology.
In finished goods, FCI products enhance, add, or mask flavor; add authentic texture; or reduce cost in use of commodity dairy. FCI dairy concentrates are most successfully used in end applications like bakery, soups, sauces, dressings, spreads, snacks, protein drinks, ice cream and confection.
Continue Reading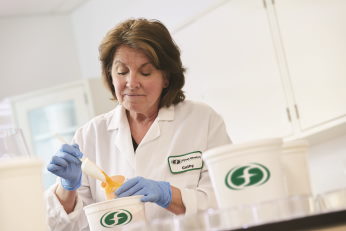 Research and Development Lab at FCI. Photo: First Choice Ingredients, Inc.
The plant will reduce research and development time for clean-label dairy concentrates.
First Choice Ingredients (FCI), Germantown, Wis., announced the addition and certification of a new spray drying pilot plant. The company said the plant will allow customers to have smaller quantities of clean‐label dairy concentrates in days rather than months.
Continue Reading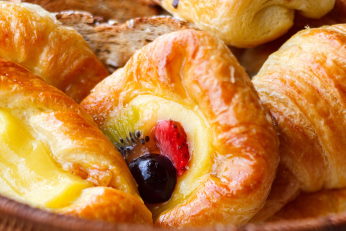 Photo: Adobestock via BakingBusiness.com
Butter pound cake, egg custard, whipped cream frosting — these are some of the obvious perishable foods applications found in the dairy department. While farm-fresh ingredients may be feasibly sourced and used by smaller bakeries, larger operations and commercial manufacturers tend to rely on industrial formats of these ingredients, which perform many behind-the-scene functions, from helping cookies rise to slowing their staling.
Continue Reading