FCI Exhibits at Food Ingredients Europe 2019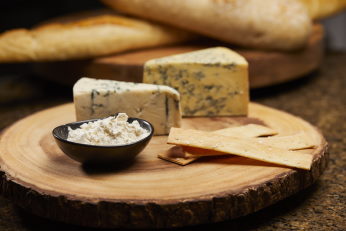 FCI only uses high quality dairy. Photo: First Choice Ingredients, Inc.
US-based First Choice Ingredients (FCI) enhances true dairy character.
Based in Germantown, Wisconsin, USA, First Choice Ingredients manufactures natural dairy concentrates through fermentation technology.
In finished goods, FCI products enhance, add, or mask flavor; add authentic texture; or reduce cost in use of commodity dairy. FCI dairy concentrates are most successfully used in end applications like bakery, soups, sauces, dressings, spreads, snacks, protein drinks, ice cream and confection.
FCI uses only high-quality dairy to manufacture its dairy concentrates. The firm maintains close relationships with its suppliers, ensuring quality control at the ground level. Starting with these raw materials, FCI's scientists manipulate the fat, protein, and/or enzymes during the manufacturing process to bring unique, naturally occurring flavors to the forefront.
FCI's dairy concentrates bring the unique mouthfeel and texture of real dairy to finished applications. While most flavor companies focus on creating top notes, FCI focuses on creating the base and middle notes, inherent to the true natural taste of dairy.
FCI dairy concentrates can also reduce cost in use of dairy commodity. For example, at 2019 International Food Technologists convention, the firm's dedicated team of research and development technologists used a FCI Butter Concentrate to create a 25% cost savings for a brioche bread recipe while creating a flavor and texture so comparable to real butter, blind testers could not tell the difference.
FCI offers profiles such as Butter; Cheese; and Cream. Concentrates are available in dry powder, liquid, and paste forms. The firm offers Clean label, Organic, Kosher, and Halal dairy concentrates, and Vegan dairy-type concentrates.
First Choice Ingredients will exhibit at Food Ingredients Europe 2019: Booth 6M69 located in the USA Pavilion. To set up an appointment during Fi Europe, contact mullinsk@fcingredients.com. More information about First Choice Ingredients may be found online at www.firstchoiceingredients.com.
Original Link: https://www.ingredientsnetwork.com/usbased-first-choice-ingredients-fci-enhances-news080856.html?utm_source=newsletter&utm_medium=sponsored-article&utm_campaign=IngredientsNetwork-newsletter-Week-47