First Choice Ingredients becomes part of the Royal DSM Family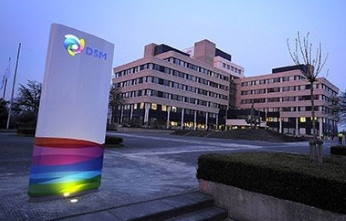 In the Fall of 2021, the First Choice Ingredients team embarked on a new chapter in our growth story, by becoming part of the Royal DSM family.
Our two companies are a great fit, and teaming up brings clear benefits to both companies - and above all to our customers. DSM can help further accelerate growth at FCI by bringing our fantastic products to DSM's broad global customer base and integrating the First Choice solutions in DSM's full F&B offering. It also gives the FCI team access to DSM's world leading bioscience toolbox, including a vast library of dairy enzymes and cultures, fermentation know-how, and global customer relationships.
This will allow us to further accelerate innovation, opening the door to new and innovative ingredients and combinations that enable exciting and differentiating taste and flavor directions for our customers, across multiple segments. And bring them to market, globally, faster and more effectively than either company could alone.
Patrick Niels, Executive Vice President of DSM's Food & Beverage division, commented "We are very pleased with the addition of First Choice Ingredients and its skilled workforce to our business. It will enable us to extend our integrated solutions offering in food and beverage, and provide our customers with innovative taste solutions for the new and improved end-products today's discerning consumers continually demand."
Jim Pekar, said "This is the right time in First Choice Ingredients' journey to become part of a company such as DSM. The people of First Choice Ingredients will continue to deliver our legendary products and customer service with can-do attitude and relentless focus on product integrity and innovation. They are some of the most hard-working and loyal teammates ever assembled under one roof."
Roger Mullins continued: "We are excited to join DSM. This will enable us to accelerate our growth by adding our taste solutions to DSM's broad portfolio of global products and integrated offerings to meet the needs of our customers and create new opportunities. This combination will allow access to DSM's powerful toolbox of fermentation technology."
DSM is a leading global solutions provider to the food and beverage industry, with unique capabilities in nutritional ingredients (such as nutritional lipids, vitamins and nutrient premixes) and a global product portfolio of specialty ingredients (such as cultures, enzymes, yeast extracts, process flavors, and texturizing hydrocolloids). DSM's deep expertise in application and formulation, nutritional science, as well as fermentation and biotechnology know-how, provide customers with solutions to improve taste and texture, and optimize nutritional profiles and health appeal, while boosting process efficiencies and reducing loss and waste.
For more information on DSM's Food & Beverage division, please visit their website.