FCI's Commitment During the COVID-19 Pandemic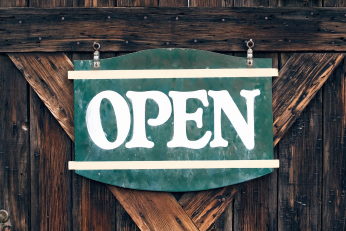 FCI is open for business during COVID-19. Photo: Pixaby
TO:  Our Customers and Business Partners
FROM:  James Pekar, President and CEO
During these uncertain times, our thoughts and hearts go out to those impacted by the COVID-19 pandemic. We hope you and your loved ones are staying safe and healthy. I am writing to assure you that, as a federally mandated essential business, First Choice Ingredients, Inc. (FCI) will remain open and operational during the COVID-19 pandemic.
Based on guidelines from the FDA, CDC, and other federal government bodies, FCI has implemented new procedures and enhanced existing procedures to mitigate risk and to protect our employees and our customers amid the COVID-19 pandemic. These procedural updates follow CDC Guidelines and include enhanced sanitation procedures and social distancing practices. For more information on these updates, please contact Sally Derse, Quality Program Manager, at derses@fcingredients.com.
As things change almost daily, we are closely monitoring the COVID-19 pandemic to ensure the safety and health of our employees and our customers. Please know we are fully committed to finding solutions and supporting our customers during these uncertain times, so we may all work together to ensure adequate food resources for our country and the world.
Stay safe, stay healthy.
Sincerely,
James Pekar
President and CEO
First Choice Ingredients, Inc.
Germantown, Wisconsin
"Your Dairy Concentrate Authority"
www.fcingredients.com